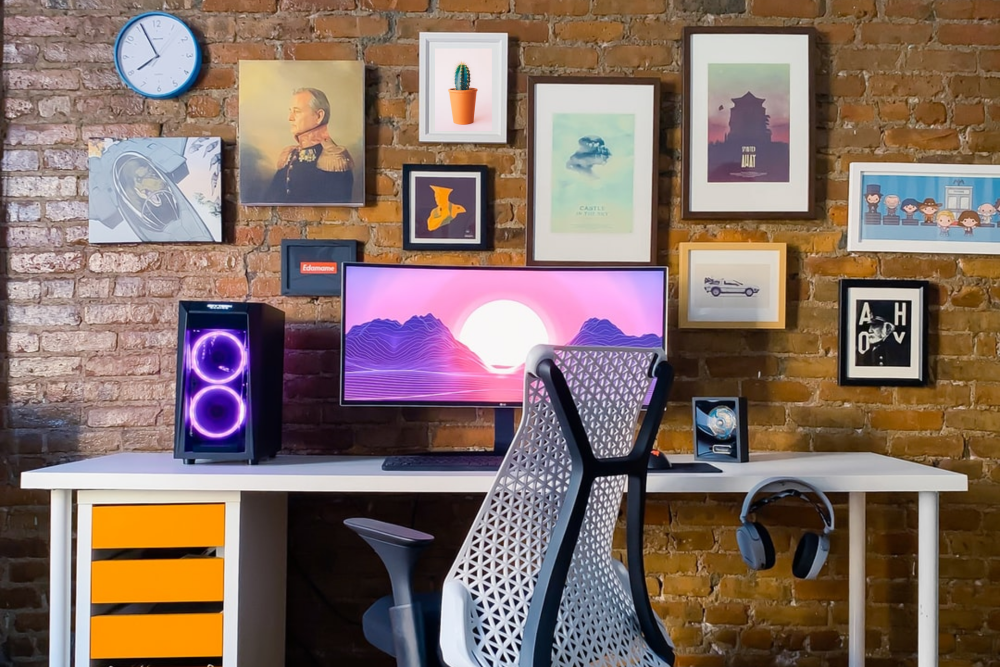 A colorful, clutter-free office offers more than just a pleasant aesthetic, it can increase productivity and enhance your mood. View these seven tips to help spice up a workspace and bypass the winter blues (and greys):
---
1) Add Color to The Cube
It's no secret that color can do amazing things to breathe life into a workspace. Adding a new Colorwav Solve chair in Meadow green or Bittersweet orange can break up the monotony of a dull or colorless space.
2) Let in The Light!
Pull down those dreary drapes and let in the natural light! Brightening a workspace not only allows for a little extra Vitamin D, but it also provides measurable health benefits. Try your hand at an open office with loads of natural light!
3) Splash Some Paint
White walls are boring walls. Adding an accent wall can infuse some fun into an ordinary space. Whether choosing a bold color, wallpaper, or even a texture like woodgrain, each make a statement and spice up the conventional workspace.
4) Accessorize, Accessorize, Accessorize
Don't let bland be the standard. You can banish the boring with colorful accessories for your desk, from calendars to Post-it's. Accessorize a workstation you're your favorite color or the company's brand colors.
5) Give Greenery a Go
While it may be impossible to escape into the wilds of the Amazon, you can always encourage your customers to bring in the greenery. Studies have shown that adding indoor plants can have numerous benefits including increased productivity, stress reduction, and improved health. Who wouldn't want that?
6) Picture This
Stuck staring at walls you can't paint? Wall decals and framed prints can break up the monotonous white or add some backing to your customer's brand. Encourage your customers to try adding some historical photos of their company's roots or breakthrough ad campaigns!
7) Let Them Lounge
Collaboration and comfortable seating? Yes please. Common areas are in high demand and are gaining popularity. Lounge spaces built with comfortable seating create a space that's anything but bland.
Don't let the winter blues keep you down – find everything you need to spice up the workspace at Shop.Rhymebiz.com!
For more tips on setting up your workstation, see: