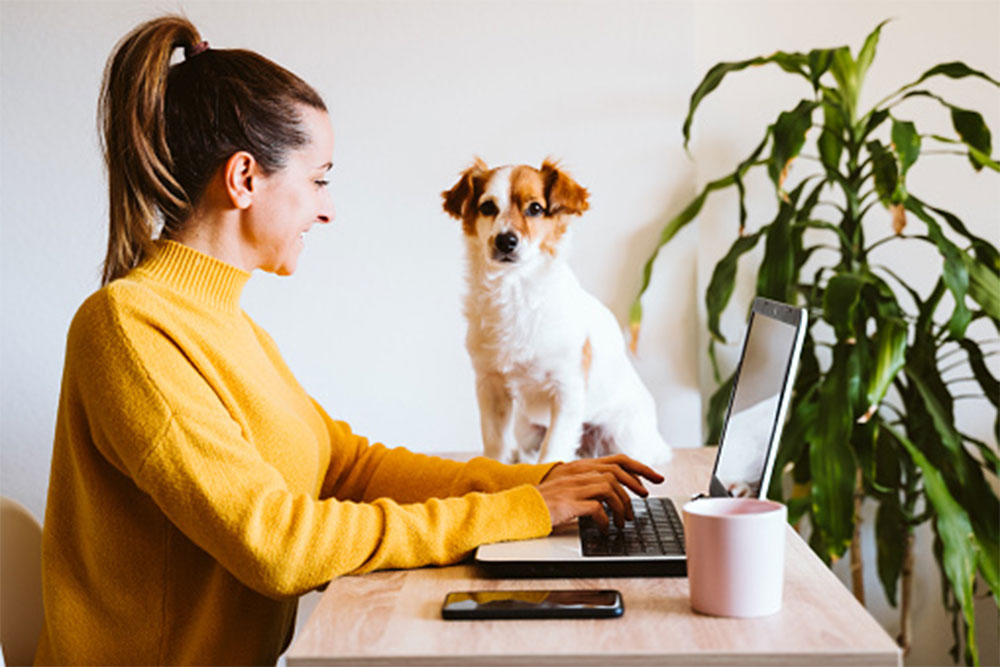 In the wake of challenging times around COVID-19, we are here to help. Providing you a Work from Home solution that is functional, comfortable and made to last. So you can focus on the moments that matter most right now. Here are some tips to creating a space that is comfortable, functional and minimizes distractions.
---
Steps to Setting Up a Home Office

Prioritize Comfort
Creating a comfortable environment is also crucial to staying focused. A quiet room, with good lighting is preferable. While not everyone has an empty room waiting to be an office, there are some creative ways to utilize spaces in any home. Check out unused corners in larger rooms, under the stairs, or even a large closet.
It can be tempting to just grab a chair from the dining area when you're working from home. But sitting at a desk for long hours without proper support for your back is a fast track to posture problems. Ergonomic office chairs offer the correct support when you're sitting for long hours. Just like the rest of your home office furniture, investing in a supportive chair is an investment in yourself.
Get the Right Desk
Working at home means spending a lot of time at your desk. So, you want to invest in a desk that fits your budget, your workflow, and your space. And, you want a desk that contributes to your productivity by helping you stay comfortable all day. Another good solution is a sit-to-stand desk. With an ergonomic height adjustable desk, you can sit when you feel like it and stretch your legs when you need to by bringing your desk to standing height with a push of a button.
Stay Organized
Keep a clean and organized workspace. Clutter is very distracting and reduces efficiency. Get your schedule, your routine, and your workspace organized, and you'll work better. A cascading wall organizer is a space saver and great for keeping paperwork organized and off your workspace.
If you are new to working from home, it can be a big shift from the regular office setting. One way to overcome the new challenges that work from home brings is to 'Plan your work and work your plan.' Start your day by planning out your day's activities, aligning them your priorities, and accounting for every hour.
Protect your Technology
To keep your work safe in case your electricity unexpectedly goes out, having an Uninterruptible Power Supply (UPS) will give you backup power for a limited time. This will give you a chance to save your work and safely shut down your computer.
The National Institute of Standards and Technology reports that regardless of where you live, your house will experience power surges. Even small, repeated power surges can slowly damage your equipment. Although a few small surges may go unnoticed, the integrity of your computer and its components will be compromised and eventually stop working. To protect yourself from this, a Surge Protector will help keep your computer equipment safe from voltage spikes.
Contact your sales rep or Contact Us at Rhymebiz.com for more ideas on setting up your perfect office.
For more tips on how to set up the perfect home office see: