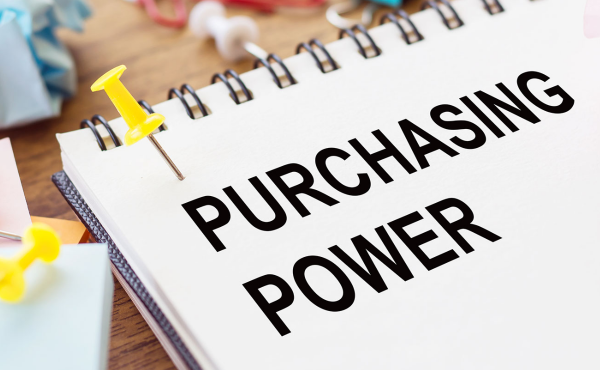 With a cooperative contract, members can purchase goods and services at negotiated pricing and terms through an established contract without going to bid.
---
Today's government marketplace has changed. Budgets are constrained and staffing is reduced. To fill this void, government, education, and nonprofit organizations are turning to cooperative purchasing to obtain the goods and services they need without the hassle and aggravation of sending projects out for bid.
What is Cooperative Purchasing?
Cooperative contracts are competitively bid, evaluated and awarded on behalf of the cooperative's members or participating users. Cooperatives employ staff to streamline the procurement process by developing requests for proposals (RFPs) and invitation to bids (IFBs) for national, competitive solicitations that meet local requirements. Their aim is to continually refine the process to best meet the needs of participating agencies. Additionally, the use of cooperative contracts reduces the cost of goods and services by aggregating the collective buying power of organizations.
By allowing the Cooperative to "do the work for you," members can overcome purchasing challenges, including budget constraints and staff reductions, and purchase goods and services at negotiated pricing and terms through an established contract without going to bid. This saves time, is legally compliant and is ultimately more efficient, especially when buying large quantities of items that are needed right away, such as printers and laptops.
This benefit of faster, streamlined purchasing is a key reason why procurement through public bids and RFPs has become far less utilized. The growing level of participation in cooperatives is due primarily to a greater degree of adoption and utilization, as cooperative choices continued to expand into new offerings for technology, services and construction.
How to work with a cooperative
Once an organization has identified its purchasing needs, all it has to do is identify cooperative contracts that have goods and services that meet those needs.
In particular, using a contract from a nationally recognized cooperative such as Sourcewell for business products, such as printers, professional displays or whiteboards, can help organizations streamline the buying process by meeting all state and local competitive-bidding requirements on large purchases without having to put these items out to cumbersome bids.
Instead of seeking quotes, bids, or proposals, organizations can simply choose products and services from the cooperative contract's service catalog. These services have been pre-selected by the agency behind the cooperative through its own competitive-bidding process. In essence, the cooperative has done this work for the organization already, and so buyers are complying with all local, state, and national procurement laws when they make purchases through a co-op.
Procurement for the future is here to stay. Today's cooperative purchasing opportunities bring buyers and sellers together efficiently and successfully and is a great way to purchase business supplies, office products, and equipment, including office equipment, such as copiers, interactive white boards, laptops and displays.
Save time and money and streamline the bidding process by leveraging the volume buying power of cooperative contracts. Rhyme works with multiple Government and Educational Cooperative Contracts that provide the latest, award-winning technology at negotiated pricing to public and private educational Institutions, city, state, and county governments and non-profit organizations.
Use of these contracts may also help your organization control expenses while meeting security, accessibility, environmental and regulatory requirements.
By bringing the power of many resellers together, cooperatives deliver the benefits education purchaser look for:
Better pricing by leveraging national buying power.
Reduced administrative burden through a simplified procurement process.
Local, high-touch service from community resellers.
Comparing the traditional RFP process to cooperative contracts:
Traditional RFP Steps
Can take 3 to 9 months to complete
Customer specs out equipment and defines project requirements
Draft, review and issue the RFP
Advertise RFP
Respond to vendor questions
Receive all RFP responses
Award contract based upon defined criteria
Respond to protests (if any)
Issue purchase order(s)
Review and maintain contract through defined term
Cooperative Contracts
Can take less than 1 month to complete
Customer works with Rhyme to define needs
Select the cooperative contract which best meets those needs
Issue purchase order
DONE
Learn more about the vertical markets we serve and cooperative contract purchasing.
Get in touch with a sales professional.
Resource: Sharp