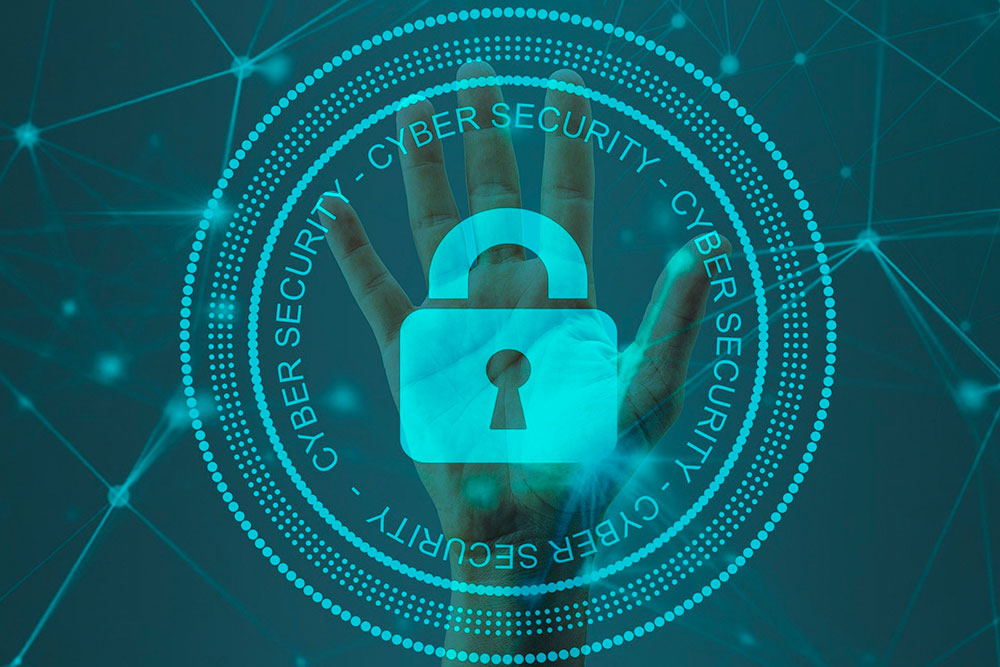 Remote work is not new but may be unfamiliar to some employees, leaders and businesses. With significant rise in temporary work from home, it is important to think about security and keeping your home network security as strong as the office network security.
---
What is home network security and why should I care?
Home network security refers to the protection of a network that connects devices—such as routers, computers, smartphones, and Wi-Fi-enabled baby monitors and cameras—to each other and to the internet within a home.
Many home users share two common misconceptions about the security of their networks:
Their home network is too small to be at risk of a cyberattack.
Their devices are "secure enough" right out of the box.
Most attacks are not personal in nature and can occur on any type of network—big or small, home or business. If a network connects to the internet, it is inherently more vulnerable and susceptible to outside threats.
How do I improve the security of my home network?
By following some of the simple but effective mitigation techniques below, you can significantly reduce the attack surface of your home network and make it more difficult for a malicious cyber actor to launch a successful attack.
Update your software regularly. Regular software updates are one of the most effective steps you can take to improve the overall cybersecurity posture of your home networks and systems. Besides adding new features and functionality, software updates often include critical patches and security fixes for newly discovered threats and vulnerabilities.
Improve password security. Choose strong passwords to help secure your devices. Additionally, do not use the same password with multiple accounts. This way, if one of your accounts is compromised, the attacker will not be able to breach any other of your accounts.
Run up-to-date antivirus software. A reputable antivirus software application is an important protective measure against known malicious threats. It can automatically detect, quarantine, and remove various types of malware, such as viruses, worms, and ransomware. Many antivirus solutions are extremely easy to install and intuitive to use. CISA recommends that all computers and mobile devices on your home network run antivirus software. Additionally, be sure to enable automatic virus definition updates to ensure maximum protection against the latest threats.
Install a network firewall. Install a firewall at the boundary of your home network to defend against external threats. A firewall can block malicious traffic from entering your home network and alert you to potentially dangerous activity. When properly configured, it can also serve as a barrier for internal threats, preventing unwanted or malicious software from reaching out to the internet. Most wireless routers come with a configurable, built-in network firewall that includes additional features—such as access controls, web-filtering, and denial-of-service (DoS) defense—that you can tailor to fit your networking environment. Keep in mind that some firewall features, including the firewall itself, may be turned off by default. Ensuring that your firewall is on and all the settings are properly configured will strengthen the network security of your network.
Install firewalls on network devices. In addition to a network firewall, consider installing a firewall on all computers connected to your network. Often referred to as host- or software-based, these firewalls inspect and filter a computer's inbound and outbound network traffic based on a predetermined policy or set of rules. Most modern Windows and Linux operating systems come with a built-in, customizable, and feature-rich firewall.
Regularly back up your data. Make and store—using either external media or a cloud-based service—regular backup copies of all valuable information residing on your device. Be sure to encrypt your backup to protect the confidentiality and integrity of your information. Data backups are crucial to minimize the impact if that data is lost, corrupted, infected, or stolen.
Mitigate Email Threats. Phishing emails continue to be one of the most common initial attack vectors employed by for malware delivery and credential harvesting. Attacking the human element—considered the weakest component in every network—continues to be extremely effective. To infect a system, the attacker simply has to persuade a user to click on a link or open an attachment. The good news is that there are many indicators that you can use to quickly identify a phishing email. The best defense against these attacks is to become an educated and cautious user and familiarize yourself with the most common elements of a phishing attack. See Avoiding Social Engineering and Phishing Attacks.
Rhyme IT is here for our clients for all their workplace and home office security. We are available with Unlimited Network and End-User Support, Firewall Management and Maintenance, Anti-Virus Monitoring and Management, all utilizing the latest technology that fit your business needs. For any questions, additional information, and support, contact us at 800.362.4333 or email info@rhymebiz.com to have a Rhyme IT professional reach out to you. You can also request more information and set up a phone call or virtual meeting with us by filling out this short form.
Resource: CISA