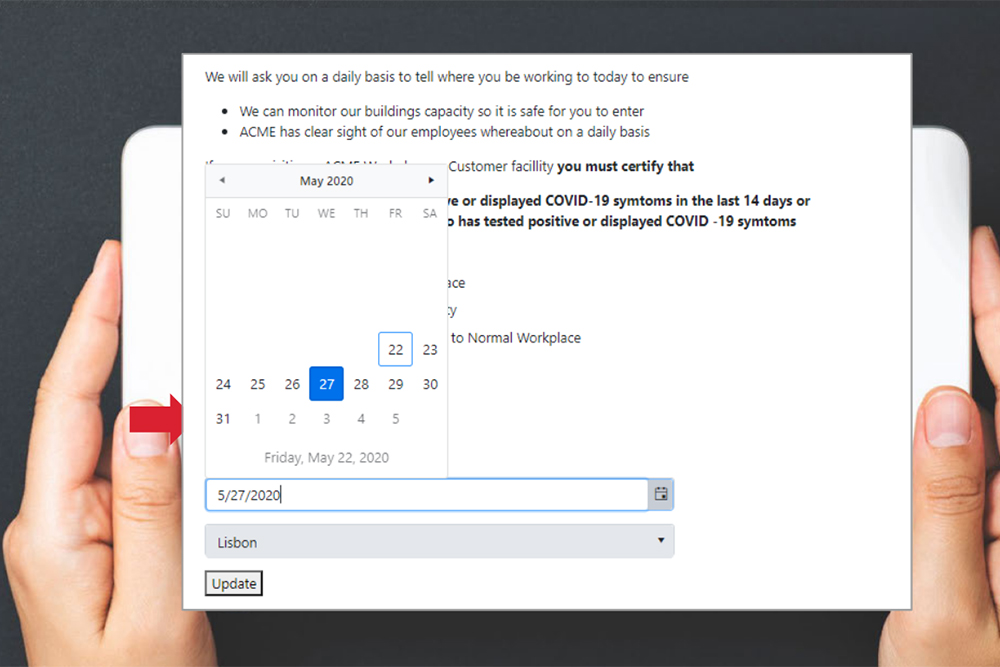 Our customers continue to adapt to a "new normal" for the work environment and have to find creative ways to accommodate occupancy restrictions by going to staggered shifts or possibly allowing working from a home or remote office. This can cause challenges in knowing easily how many staff are available and where they are.
---
Rhyme can provide a more effective way to track employee attendance and location of their staff.
When planning to bring workers back, employers may struggle to:
Use real-time data about employee status and work intentions
Communicate best instructions to employees before they return
Anticipate operational safety issues when employees are back
Have you thought about the return to work workplace planning?
How do you ensure a safe place to work in a changing environment?
How will your employees communicate their desire to come in to the workplace?
How will you manage your communications with your employees?
With the Xerox Team Availability Application you can:
Let staff indicate where and when they are going to work.

Help you check if floors have capacity and plan best instructions

Allow staff to indicate their health status in real time from any device
Rhyme and our partners help companies to bring employees back to the workplace safely and effectively.
Xerox® Team Availability App enables a real-time overview of the availability and work location for all of your employees.
It is a secure application, fast to deploy, with no complex I.T. changes required to your existing systems, nor financial investment in infrastructure.
You can implement Xerox Team Availability Application in hours, not weeks.
WHO? Simplified self onboarding capability for all staff
WHAT? Enable staff to easily log their intentions to attend work
WHY? Keep track of your workforce availability in real time
WHEN? At any time: add locations and statuses, then track
WHERE? All types of organizations, even the most demanding
HOW? Advanced dashboard and reporting with export capability
Secure, Private, and Compliant.
Private URL – web traffic protected by RSA Encryption and SHA-256

Secure database instance

Database protected with real-time encryption / decryption

Associated back-ups and transaction log files

Self-administrative features to self-manage data access

Protection with Xerox privacy agreement

GDPR compliant
Contact Rhyme today to gain More Insight to Your Return-to-Work Program.