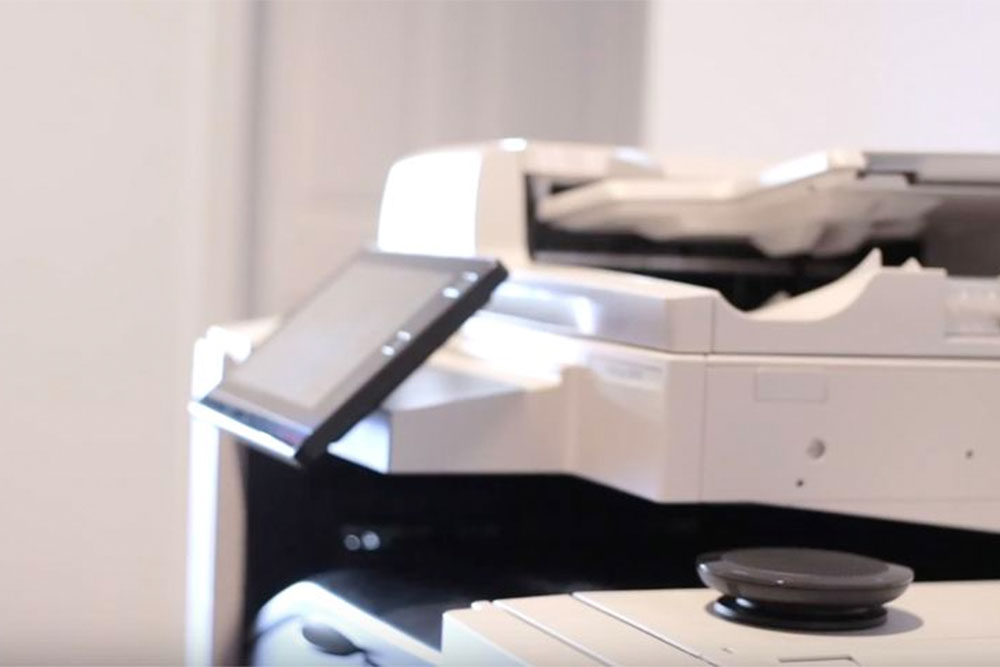 The Worldwide Pandemic has created top of mind awareness for every person in the world and has also created awareness in the reopening of corporate America in a post pandemic world. The touchless voice control solution for Xerox Office Equipment minimizes physical contact without slowing you down.
---
Response to post pandemic office re-opening
Limit or eliminate the spread of germs by limiting contact with the user interface on office equipment, which can contain 10-15x more bacteria than other surfaces.
Help employers reduce legal liability by protecting their employees from the spread of germs
Gabi Voice for Xerox offers a secure solution to limit physical contact with office equipment, that's easy enough for any employee to use. Gabi Voice can be used with Xerox AltaLink All-in-One Printers. The Gabi Voice services uses three components: a smartbox, speaker, and a cyber-secure platform. It performs functions that are pre-programmed and only begins to listen for pre-programmed commands when user says "Gabi…" For security purposes, all data is encrypted, and no data is stored.
Deployment Options
Creating a Safe, Secure and Accessible Platform of Voice Recognition and Mobile Connectivity
Gabi Voice
Cloud Based
Standard Security
Ideal fit for Small to Medium Sized Organization
Licensed Per Unit
Gabi Gov
On-Premise
Advanced Security
Ideal fit for Enterprise and Government Organization
Licensed Per Server and Per Unit
Gabi Go
Mobile App that integrates with Gabi Solutions
Licensed per User
Here are just a few things you can do with Gabi Voice:
"Hey Gabi, what is the status of my device?"
"Hey Gabi, what are my toner levels?"
"Hey Gabi, what are my paper levels?"
With Gabi Voice, you will be able to Check Status of Device, Toner Levels, Paper Levels, Submit a Service Ticket, and make Sales Inquiries, all with simple voice commands.
Gabi Voice is the only MFP Voice product with Triple Compliance:
COVID-19 Touchless Interface
Compliant with many Disability Acts, including 508 Compliance – Completely accessible to people with disabilities
Cybersecure by design: No Eavesdropping, Whitelist Commands, and doesn't Store Information
GABI represents a voice recognition solution with Global Artificial Business Intelligence and cybersecurity by design. Powered by IBM Watson, GABI is a multilingual solution supporting 10 different languages: Spanish, German, French, Italian, Japanese, Korean, Portuguese, Arabic, Chinese, English.
The Gabi solution allows businesses to streamline their print and copy needs like making copies, scanning documents to email, scan to Dropbox, Supply Inventory & Ordering, Troubleshooting, and more. It also saves time and allows for interaction with multifunction printers and copier nearly hands-free.
Watch the Gabi Voice Demonstration below.
Contact Rhyme today to get started with your touch-free MFP solution.