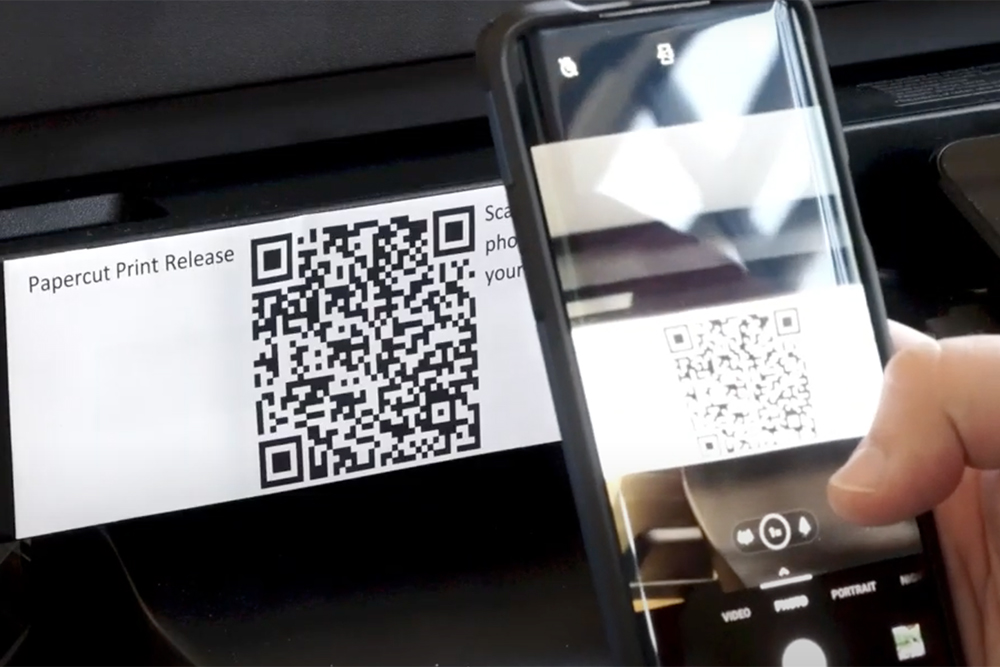 Safety is a concern for every organization. These days, it's the safety of their employees and visitors that is the primary focus. Did you know that with PaperCut, you can release jobs from your mobile phone without having to touch the MFP at all?
---
No need swipe a badge or use a stylus to enter your user information. Simply scan the QR code on the front of the MFP with your mobile phone and the jobs you have waiting will display on your phone. You can then complete your actions via your phone.
Watch the short video below showing how simple it is to stay safe while using PaperCut and document imaging equipment from Rhyme.
Using the QR code to release secured print jobs is simple as the printer you scanned is automatically selected as the release point for your jobs.
Contact Rhyme to get started with PaperCut and QR Code Print Release.